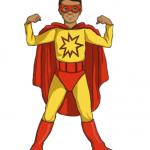 We are pleased to let you know that children in all classes throughout school will be involved in a project which we believe will contribute to all children, regardless of their age, making excellent progress. This project is called Reflection.
For the remainder of the summer term children will be trained in reflecting on their learning in school at the end of most lessons, giving high quality feedback to adults in school so that our pupils can:
Recognise what they have achieved in a lesson

Identify what they need to get better at for next time
Teachers and Teaching Assistants will be presenting children with certificates for their excellent examples of feedback and sending home special postcards in some cases. We will also have a special display in the downstairs corridor to show super examples of feedback.
And of course we would welcome your feedback during the project, and particularly when it finishes in July!