St Nicholas Priory Church of England Voluntary Aided Primary School is a co-educational Church of England Voluntary Aided School and
seeks to serve its community by providing excellent and creative education in a Christian setting. Children and staff who attend our school are a part of our community working together to ensure it is a caring, safe and happy place to learn. Believing that all people are created and loved by God, St Nicholas Priory CE VA Primary School has a real and deep concern for each individual, rooted in Christian ethos which welcomes and affirms. Everyone associated with our school is part of its community and are all encouraged to become valued members of a caring and committed team.
As a church school we support our children to understand the Christian faith, its values and ethos which we embed through discussion, Collective Worship, in lessons and through modelling in the way we treat each other and through our behaviour within our school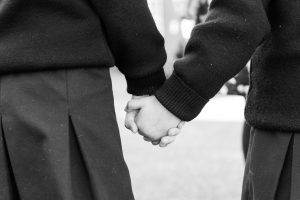 community. Equally, through this strong Christian ethos we strive to meet all our children's spiritual, moral, social and cultural needs.
All staff have high expectations of all our children and this vision is central to school life and crosses all strands of the curriculum and community. St Nicholas Priory CE VA Primary School is above all a Christian community with high standards where everyone is nurtured and valued. Ofsted said that pupil care, guidance and support is a strength of this school.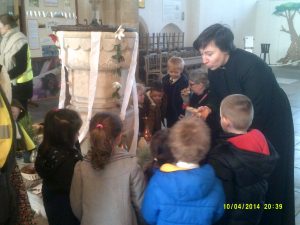 At St Nicholas Priory CE VA Primary School our Christian ethos enables us to support our children to be
well motivated, self disciplined individuals who have a strong sense of right and wrong as well as a true concern for others. As an inclusive school we welcome children of any faith believing their attendance will enhance the already varied cultural diversity within our Christian community.