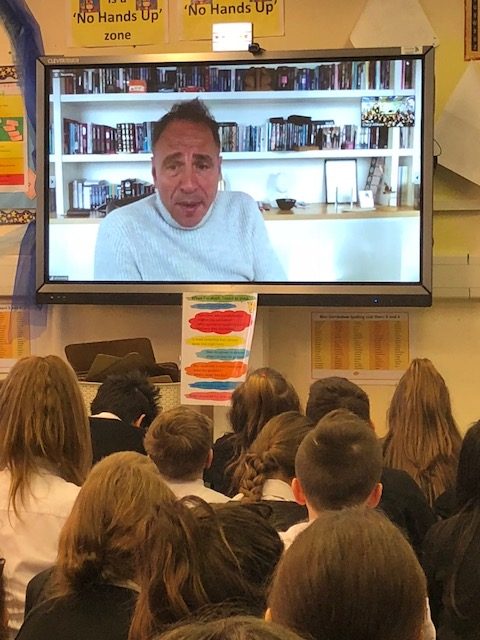 On Wednesday 7th March, year 6 children were lucky enough to take part in a live webchat with world famous best-selling author Anthony Horowitz. The children are currently working on a project about spies and gadgets linked to Mr Horowitz's book Point Blanc, which is part of the Alex Rider Series. Mr Horowitz agreed to take part in the chat after replying to a tweet sent to him by Mrs Allibone and after receiving some very persuasive letters in the post from Year 6 children explaining why he should talk to them.
On the day, the children were able to pose many different questions to Mr Horowitz and learnt a lot about what inspires him. He spoke to them about finding inspiration in mundane, everyday objects and even suggested that one of the teachers could be a Martian hiding in the school in order to learn about humans. He spoke about what it felt like to receive an OBE from the Queen and introduced the children to his dog (the first ever public appearance for the pooch).
The children were given a sneak peak at the title of his new book and found out how Mr Horowitz researches his material.
The children and staff involved in the event were enthralled by the enthusiasm and passion with which Mr Horowitz spoke to them and thoroughly enjoyed the whole experience.