Dear Parents/Carers
I am writing to ask you to be extra careful when dropping off and collecting your child to and from school by car. We have had another 'near miss' very recently when a child was almost hit by a car driving through the barrier on the pedestrianised area of the Market Place outside our Reception area. Can I remind you it is illegal to park on the pedestrian area of the Market Place and also at the side of the school on St Nicholas Road. The Police and Traffic Enforcement Team are aware and will be closely monitoring the area.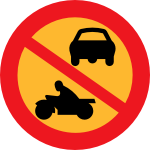 Parking on double yellow lines can incur a penalty of up to £70. Parking in areas of 'no loading' will incur an immediate penalty of £70.
I'm sure you understand the health and safety of all our pupils, parents and staff is absolutely paramount and I thank you for your co-operation in this matter.
Yours faithfully
Maria Grimmer
Head Teacher